Last week, Robert Hirschfeld and I paid a visit to
Viewpoints Research Institute
in Glendale, California. It was a terrific experience spending some time and working with Alan Kay and his co-workers. Plus, I met the first Alto in my life.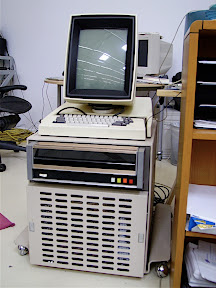 One of the most interesting things to me about the visit there was to sit down with Ian Piumarta and extend
Pepsi
with support for a different kind of
prototypes
. The next release is nigh, and some amazing things are in the pipeline. Language implementation may face a change.
Of course, we devoted some of our spare time going out for dinner. You have to eat from time to time, don't you? We spent a particularly nice evening with Yoshiki and Haruko Ohshima (left) and Ted Kaehler (2nd from the right).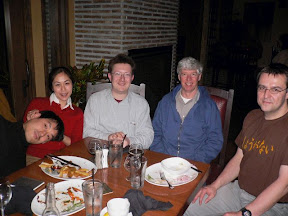 Big thanks to Alan, Kim, Monika, Ian, Yoshiki, Ted, and Alex - this sure was a great time.